small container emperor penguin yellow.
food container for vacuum storage. 
small and versatile, the ideal container for smart uses such as storing herbs and spices, condiments, berries and cut fruits. with a capacity of 0.5L. designed to protect our food up to 5 times longer and perfect for everyday use: dishwasher safe, microwave safe, freezer proof. BPA free, MOCA certified, FDA approved and food grade.
the medium container has a capacity of 1 liter and is ideal for chopped vegetables, cherry tomatoes, pasta and even for a lunch on the go.
technical details.
ideal for everyday use, designed to be versatile, it can be used with all kinds of foods. dishwasher safe, microwave safe and freezer proof.
compatible only with DR0!D device and other B!POD products.
capacity L - 1.4L. M - 0.7L. S - 0.4L
FDA-approved.
operating conditions. -20°C +90°C
materials. PP, Silicone, Tritan
the round shape and convex curvature provide natural resistance to the container and lid, assuring optimum vacuum retention.
tritan has the same perception of glass but has elasticity and strength that allows it to be shock and pressure resistant. the only fully transparent and BPA free polymeric material.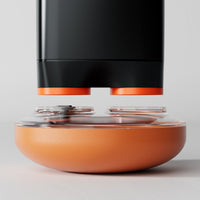 up to 5 times longer.
containers work with DRO!D, our high-performance vacuum device. they allow you to seal and preserve up to 5 times longer all types of food: cooked, raw, cut, whole, liquid and solid.
materials.
the containers are made of 100% food compatible and BPA free materials. MOCA certified for food safety. this means they can be used however you want, wherever you want: in the pantry, refrigerator or freezer. wash them by hand or in the dishwasher. put them in the microwave, even with the lid on.
safety.
the high vacuum reduces the occurrence of bacterial overgrowth, which means food stays fresh longer, does not generate bad odors, and keeps its nutritional properties, colours, and even textures intact.
sustainability.
adoption of reusable rigid containers for secondary shelf life dramatically reduces the use of non-recyclable flexible plastics, which can be calculated at 5kg per capita per year. B!POD containers are reusable and wear parts replaceable.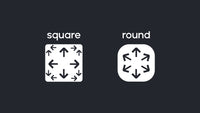 round is better.
the containers are round in three sizes, matryoshka lockable and stackable. they are rounded to prevent the strong vacuum from permanently deforming them.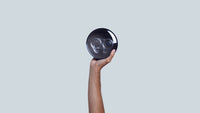 colours inspired by nature.
all colours are dedicated to endangered species, bringing unique colour tones to the kitchen that we risk losing forever due to climate change and man-made damage to the earth's most extraordinary habitats.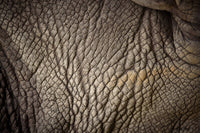 Protecting our biodiversity by creating awareness.
choose the perfect color. each tone is dedicated to an endangered species. a tribute to nature. learn more about colors
an icon that stands out.
we believe in the power of simplicity and the power of actions. a change can become radical the moment it is transformed into a gesture, like opening and closing a valve.